North Carolina Reverse Mortgage Lenders
Current list of North Carolina reverse mortgage lenders. All reverse mortgage companies are required to be licensed by the state of North Carolina no matter if they are in a larger area such as: Charlotte, Raleigh, Greensboro, Winston-Salem, Winston Salem, Durham, Fayetteville, Wilmington, or anywhere else within NC.
Do You Qualify?
One Borrower Must Be 62 or Older
Have Equity In Property
Own an Eligible Property Type: Single Family, Townhome or Condo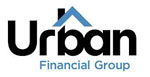 Urban Financial Group is a lender specializing in reverse mortgages and ranks among the top three originators in North Carolina. They are a member of the National Reverse Mortgages Lenders Association and have been helping seniors in NC with reverse mortgage loans for years.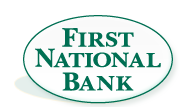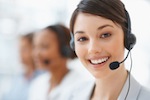 First National Bank is one of the fastest growing reverse mortgage lenders in the state of North Carolina. They have been around helping seniors in NC with reverse mortgage loans as one of the most respected and well known HECM lenders.
NC HECM Reverse Mortgage Lenders
Seniors who own homes have many financial options available to them. These options include multiple loan types, investments, and other accounts. But there are only a few ways to tap into home equity. If the bulk of your retirement income is held in your home, you'll need to find a program that allows you to transform this value into spendable cash. Reverse mortgages in North Carolina are a common way to do this.
Reverse Mortgages.com, Inc.
Local Phone: 916-849-6447
Reverse Mortgages.com, Inc. is in business to help seniors providing them North Carolina reverse mortgages. NRMLA #26418
InterContinental Capital Group, Inc.
Local Phone: 516-723-6466
InterContinental Capital Group, Inc. is in business to help seniors providing them North Carolina reverse mortgages. NRMLA #29388
Security 1 Lending
Local Phone: 520-400-3538
Security 1 Lending is in business to help seniors providing them North Carolina reverse mortgages. NRMLA #3911
Yadkin Bank
Local Phone: 704-236-6676
Yadkin Bank is in business to help seniors providing them North Carolina reverse mortgages. NRMLA #2659
Alpha Mortgage Corporation (NMLSR 93265)
Local Phone: 910-796-7104
Alpha Mortgage Corporation (NMLSR 93265) is in business to help seniors providing them North Carolina reverse mortgages. NRMLA #28681
Senior Security Advisors
Local Phone: 516-520-5700
Senior Security Advisors is in business to help seniors providing them North Carolina reverse mortgages. NRMLA #6083
Homeowners Reverse Mortgage Center a subsidiary of CoastalStates Bank
Local Phone: 828-267-7000
Homeowners Reverse Mortgage Center a subsidiary of CoastalStates Bank is in business to help seniors providing them North Carolina reverse mortgages. NRMLA #19040
TowneBank Mortgage
Local Phone: 443-332-0462
TowneBank Mortgage is in business to help seniors providing them North Carolina reverse mortgages. NRMLA #4838
Longbridge Financial, LLC
Local Phone: 516-723-6466
Longbridge Financial, LLC is in business to help seniors providing them North Carolina reverse mortgages. NRMLA #20532
Advisors Mortgage Group, LLC
Local Phone: (800) 657-1080
Advisors Mortgage Group, LLC is licensed in North Carolina and can assist consumers with HECMs for eligible borrowers. NRMLA #18083
These North Carolina reverse mortgage companies provide service throughout the entire state that includes areas such as:
Charlotte, Mecklenburg County
Raleigh, Wake County
Greensboro, Guilford County
Winston-Salem, Forsyth County
Winston Salem, Forsyth County
Durham, Durham County
Fayetteville, Cumberland County
Wilmington, New Hanover County
Asheville, Buncombe County
Jacksonville, Onslow County
High Point, Guilford County
Shallotte, Brunswick County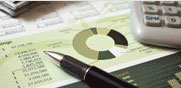 Calculate Your Reverse Mortgage Amount